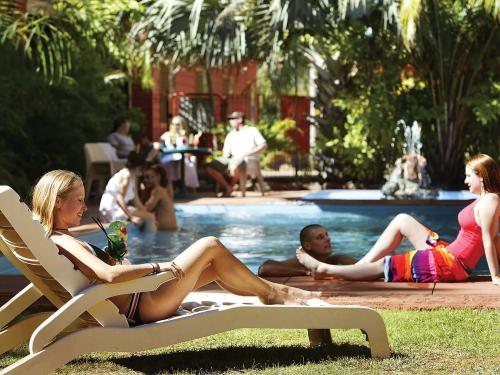 Long Stay Offer + 3 plus nights or more ....

The Kimberley region has a lot to offer and spending only one night with us will leave you feeling sad...

So to help you smile again, we are offering guests who stay 3 nights or more 15% OFF our nightly rate.

For more information please call our awesome reception team on (08) 9168 0400 or make a booking directly on this site by clicking 'BOOK NOW' and follow the prompts.

We look forward to welcoming you all to Hotel Kununnurra soon!
Turn Up the Heat
Don't spend winter down in the cold, stay warm with us!!
Rooms starting from
$99 per night
Book Dates: May 15 thru July 31, 2018
Travel Dates: June 1 thru July 31, 2018
Normal Terms & Conditions apply. Cannot be use with any other offer or packages.